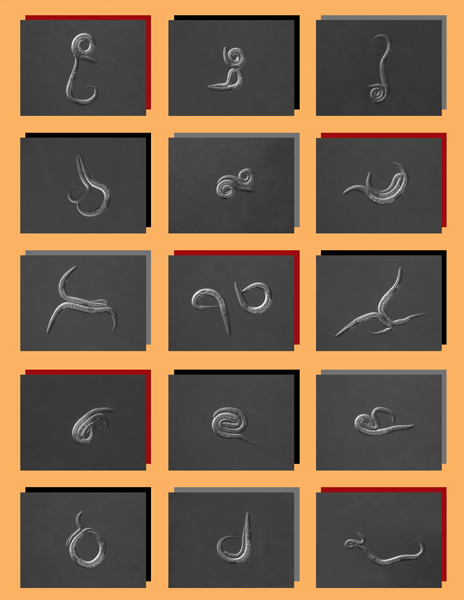 Microscopy images capture scenes from the daily life of the nematode, Caenorhabditis elegans. Top row, acrobatic performances; second row, moments of infinite passion; third row, tango steps; fourth row, embrace trap; bottom row, motherly love. Photographed and arranged by Martina Hajduskova, a postdoctoral researcher in developmental biology and a scientific illustrator (www.biographix.cz).
View the full size version.
Editor's note:
Articles submitted to the Worm Breeder's Gazette should not be cited in bibliographies. Material contained here should be treated as personal communication and cited as such only with the consent of the author.